Building of the Month
Why is a particular building special to you? A personal connection, an interesting story or a fine example of its type? The Building of the Month page is a chance for you to show your favourite building to a wider audience. If you would like to submit a Building of the Month for publication please send your text to: niah@chg.gov.ie. Your building should be included in the NIAH Building Survey and texts should be 450-800 words. The NIAH reserves the right to edit a text and to decide whether or not to publish it.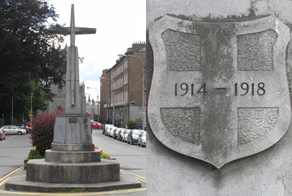 Building of the Month
November 2018
Recalling the troubled history of the Limerick War Memorial in Pery Square. Read more...