Building of the Month - May 2012
A Selection of Thatched Houses in West County Donegal
To coincide with the online publication of the Donegal Town Electoral Area Survey the NIAH highlights a selection of thatched houses in west County Donegal.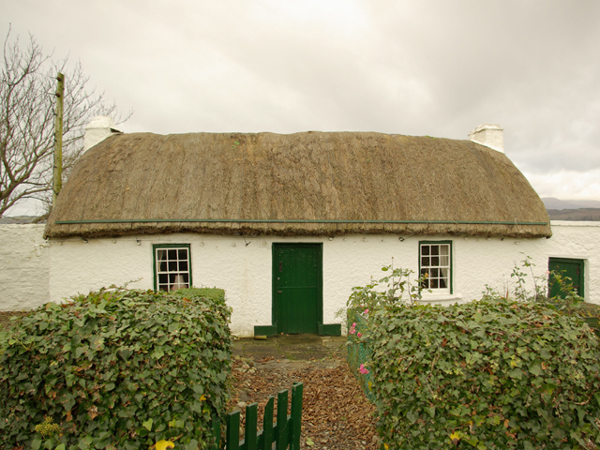 Figure 1: Thatched house at Ballyederlan, Saint John's Point
There is a wealth of thatched houses surviving in the west of County Donegal with many more altered or formerly thatched examples. Modest in scale and architectural ambition, they exhibit the simple and functional form of vernacular buildings in Ireland. Vernacular buildings are generally constructed using local materials: rubble stone or fieldstone is used in the houses of this type in west Donegal. The walls are often coated with a lime rendered and whitewash finish although, traditionally, many houses were left with the stone work exposed. In more recent times the houses have been cement rendered. Local roofing materials were also used.
Vernacular houses were generally built by the first family to inhabit a particular plot, sometimes with the help of neighbours, and with no architect or specialist designer involved in their initial construction. They respect the local landscape and are usually positioned to avail of any natural shelter from the elements, sometimes at an angle or with their backs to the approach road or laneway.
Thatched houses in the area are single-storey in height, one room deep between the front and rear walls, and seldom with openings in the gable ends except for the occasional small light at attic level. Their plan and style remained consistent over many centuries: such houses are consequently difficult to date with accuracy. The majority of the surviving houses probably date to the nineteenth century although some may date back to the 1700s. Thatched houses continued to be built in this part of Donegal into the twentieth century with a number of surviving examples not depicted on the third edition of the Ordnance Survey six-inch maps: their construction would therefore date to the early 1900s.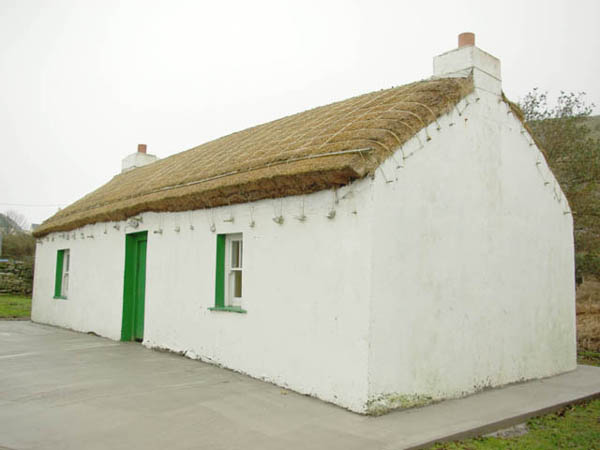 Figure 2: Thatched house at An Baile Ard, Gleann Cholm Cille [Glencolumbkille]
The house at An Baile Ard, near Gleann Cholm Cille [Glencolumbkille], shows the domed or rounded pitched roof that is a typical feature of thatched houses located in exposed areas close to the sea in the north-west of Ireland (fig. 2). These buildings usually have stone, timber or sometimes metal pegs at eaves level and to the gable ends, used to secure ropes – and sometimes old fishing nets – over the roof to aid protection against the prevailing winds (fig. 3). The form of this house, with chimneystacks at the gable ends and a central doorway, suggests that it belongs to the "direct entry" type that is a characteristic of the vernacular tradition in the north-west.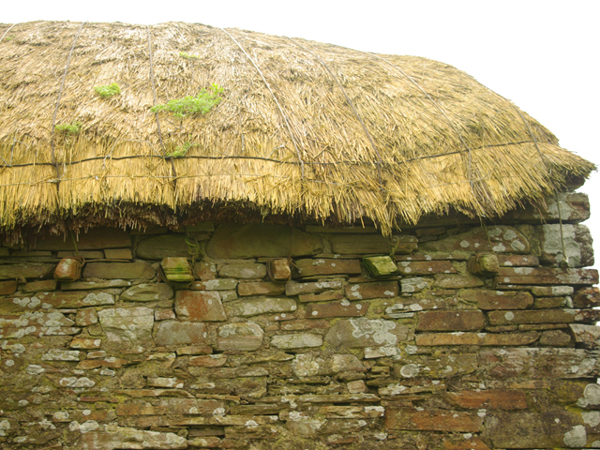 Figure 3: A detail of a thatched house at An Srath Buí, near Gleann Cholm Cille [Glencolumbkille], shows the stone pegs used to secure ropes over the thatched roof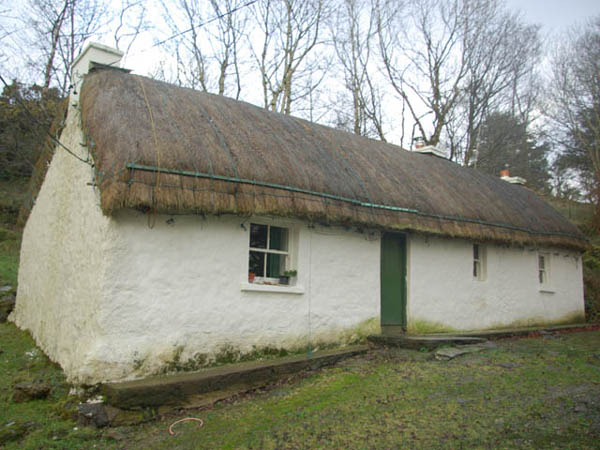 Figure 4: Thatched house at Fintragh, near Killybegs
The majority of the surviving thatched houses in west Donegal were originally constructed as three-bay dwellings with a central doorway. The position of the chimneystacks at Fintragh, near Killybegs, indicates that it was extended along its length at some point, which is another typical feature of the region (fig. 4). Frequently rooms were added at either end creating a building with a long, low profile and numerous chimneystacks: a good example is seen at Tievedooly, near Killybegs (fig. 5).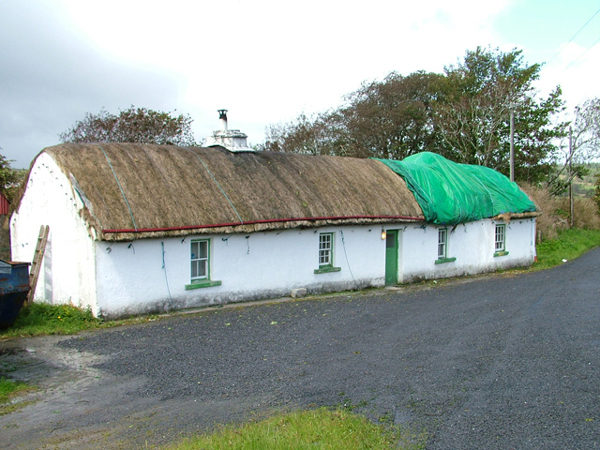 Figure 5: Thatched house at Tievedooly, near Killybegs
Bed outshots are another characteristic of the vernacular houses of west Donegal. These consist of a small shallow projection on the rear wall adjacent, or originally adjacent to the hearth in the kitchen: housing a bed, usually for an elderly occupant, the outshot availed of the warmth of the fire. Bed outshots were originally positioned at one end of the house but later extensions sometimes leave these features to one side of the centre, as at An Srath Buí (fig. 6). The blank or largely blank rear elevation is another typical feature of the region.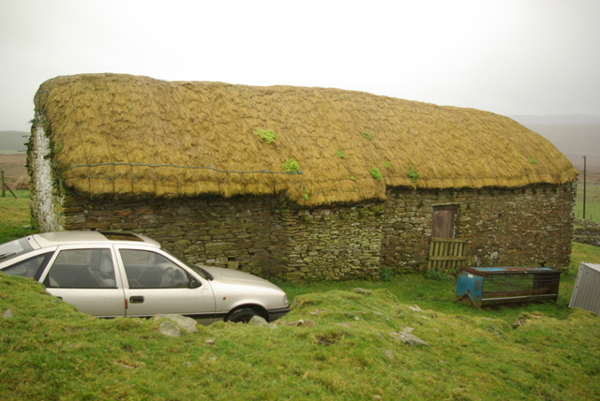 Figure 6: A view of the rear elevation of the thatched house at An Srath Buí, near Gleann Cholm Cille [Glencolumbkille], shows the characteristic bed outshot
Some early thatched houses have a byre or outbuilding for animals attached to one end and sharing the same roofline. A good example is seen at Drumgorman, near Mountcharles (fig. 7). Such houses may be of considerable antiquity and, in this instance, could be a rare surviving example of the eighteenth-century "byre-dwelling" or "long house" once common in west Donegal. It is also likely that many byres or outbuildings were later converted to residential use and now form part of the main house.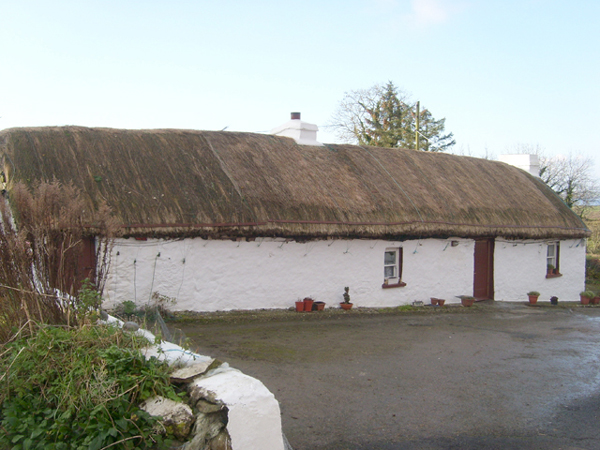 Figure 7: A thatched house at Drumgorman, near Mountcharles, a good example of a house with attached byre or outbuilding at one end
A number of thatched outbuildings also survive and are usually associated with a thatched house (figs. 8-9). These are generally of rubble stone construction with pegs at eaves level used for securing ropes over the thatch as seen on many of the houses.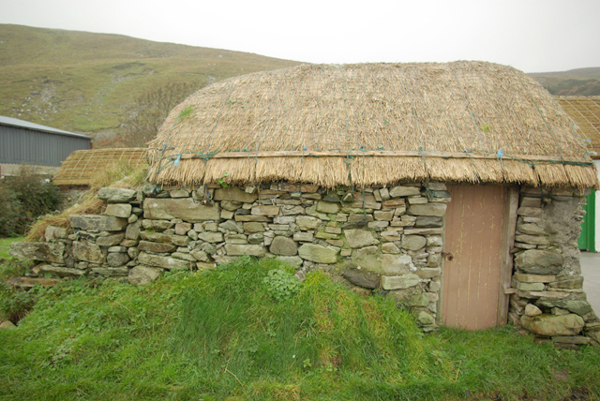 Figure 8: A thatched outbuilding at An Baile Ard, near Mountcharles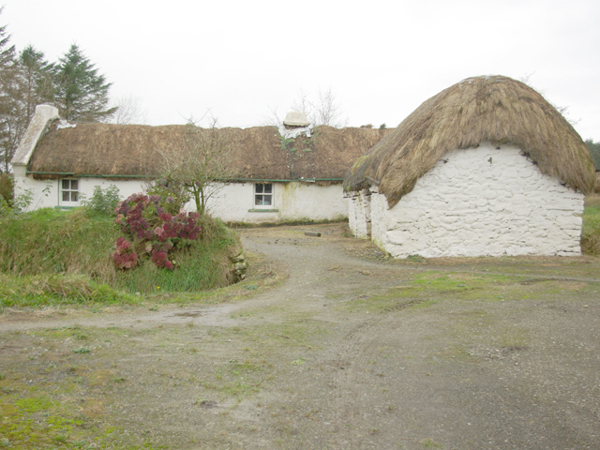 Figure 9: A thatched house and associated thatched outbuilding at Tamur (Bonnyglen), near Ardara. The house is notable for the high raised verges on the gable ends
Thatched houses, until recent years, were also a common feature of the streetscapes of towns and villages across west Donegal. Few now survive although many altered or re-roofed examples can still be seen. A good example of a thatched urban house survives at the north-west end of Ballyshannon (fig. 10).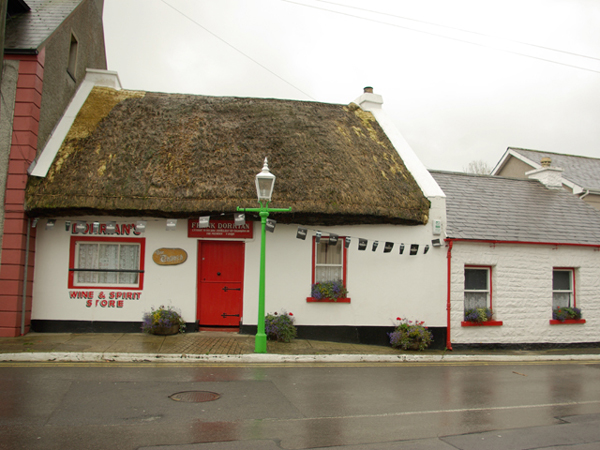 Figure 10: Dorrian's, Bishop Street, Ballyshannon, a rare surviving urban thatched house subsequently adapted to a commercial use