Building of the Month - April 2012
Whitechurch Carnegie Free Library, Taylor's Lane, BALLYBODEN Td., Ballyboden, County Dublin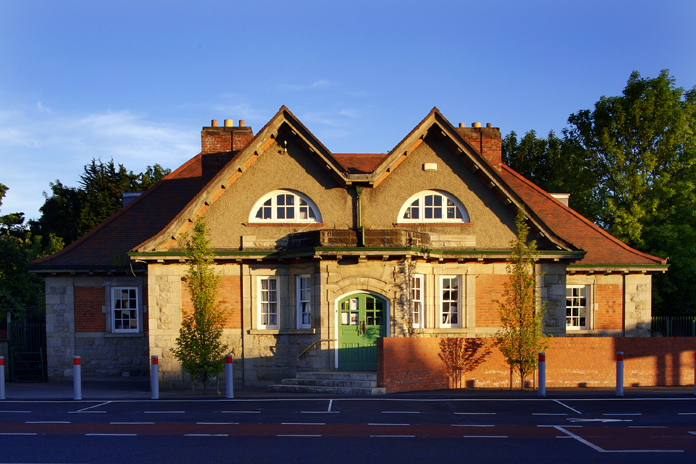 Figure 1: A view of Whitechurch Carnegie Free Library, erected to a design by Thomas Joseph Byrne (1876-1939) who, at the time, lived at the adjacent Kingston House. First mooted in 1907 as the successor to a library housed in a nearby cottage, the delay in obtaining a site prevented an application being made to the Carnegie Trust until 1909. The finished library contained a spacious top-lit reading room and reference room, partitioned when necessary by glazed accordion doors, the whole fronted by a semi-polygonal vestibule with flanking librarian's room and store
The Whitechurch Carnegie Free Library first opened its doors on Saint Patrick's Day 1911. It was designed by Thomas Joseph Byrne (1876-1939) who at the time held the position of Council Clerk and Architect to the South Dublin Rural District Council. Byrne was born in Kingston-upon-Thomas and commenced his study of architecture at the age of fifteen, articled to Edward Carter ARIBA (d. 1949) of London. Before graduating, he spent some time in Ireland in the office of Anthony Scott (c.1844-1919) in Drogheda, working mainly on the many housing schemes carried out by Scott's practice. After completing his architectural studies with the Royal Institute of British Architects in 1899, he worked with London County Council before returning to Ireland in 1901 to work for the South Dublin Rural District Council. As Council Clerk he was at the centre of things, and it must have been a steep learning curve for a relatively inexperienced young Englishman to get to know the job thoroughly and establish himself with the staff and elected members of the Council. It is no surprise, therefore, that his early architectural output was unremarkable. His potential must have been clear to some, however, for in 1909, at the age of 33, he was commissioned to design the new Carnegie Free Libraries in Clondalkin and Whitechurch in south County Dublin.
Byrne seems to have designed the Whitechurch building during the short few months between the granting of £1,250 by the Carnegie Trust in September 1909 and when he submitted drawings for approval in December. The plan form is similar to that of two earlier south county libraries, Glencullen and Sandyford, designed by Rudolph Maximilian Butler (1872-1943), which were opened in 1907, but Whitechurch is much larger and clearly displays Byrne's preference for the Arts and Crafts style, which had influenced his submission for his RIBA final exams a decade earlier. His use in Whitechurch of quality materials, locally sourced in so far as was possible, the tiled pitched roofs with generous overhangs, and the roof trusses exposed internally over a well-proportioned open plan space divided only by glazed folding partitions, are all marks of the Arts and Crafts influence. He also incorporated elements such as fireplaces with simply-detailed marble surrounds and Diocletian windows, also found in Clondalkin Library, which may have been an influence of the English architects that were in the forefront of progressive architecture when he was a student, such as Richard Norman Shaw RA (1831-1912). At Whitechurch Byrne got the opportunity not only to display his considerable talent in the overall building design, but also to design the fittings and furniture that were to be used in the building. Unfortunately during "improvement" works over the last two decades most of those original chairs, bookcases, shelving units and tables did not survive.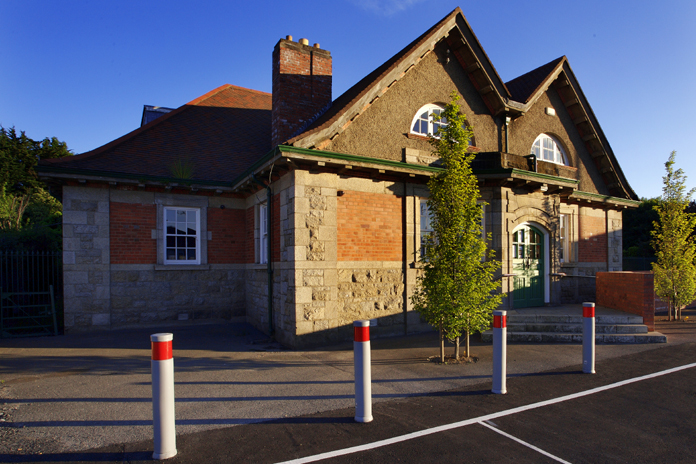 Figure 2: In addition to its lending and reading facilities, Whitechurch Carnegie Free Library was also adopted as a meeting hall by the Gaelic League and the Ballyboden Wanderers GAA Club. Dances and variety shows were staged in the 1920s as were fundraising events to assist local families who experienced a bereavement or fell on hard times. Recent improvements to the amenities and resources, and the development of the WEB Project, have consolidated Whitechurch Library's position as a lynchpin in the community
The ideas of the Arts and Crafts movement continued to be an important part of Byrne's work when, around the same time, he was able to influence his colleagues on the Council to embark on a major building programme of rural labourers' cottages that were a considerable improvement, in terms of construction and space, on what had gone before. His excellent cottages and houses in Whitechurch Road, using a combination of local granite, yellow brick, and slated roofs, and incorporating modest but fine detailing, are still much sought after today.
Michael Fewer
Click here to view the TJ Byrne exhibition commissioned to celebrate the centenary of Whitechurch Library: TJ Byrne Exhibition (2011)
FURTHER READING
Grimes, Brendan, Irish Carnegie Libraries: A Catalogue and Architectural History (Dublin: Irish Academic Press, 1998)