Building of the Month - January 2008
Thatched Farmhouse, BALLINDERRY BIG Td., County Westmeath
Figure 1: A thatched farmhouse representing an excellent example of the lobby entry type. The roof is thatched using indigenous straw, an increasingly rare thatching material in Ireland due to the availability of cheaper imported Turkish reed
This beautiful thatched farmhouse dates from the eighteenth century and is located in its own farmyard near Kilbeggan, County Westmeath. In terms of form and materials it conforms to the lowland vernacular tradition: an elongated rectilinear plan form constructed of rubble stone with applications of lime render showing a characteristic limewash finish.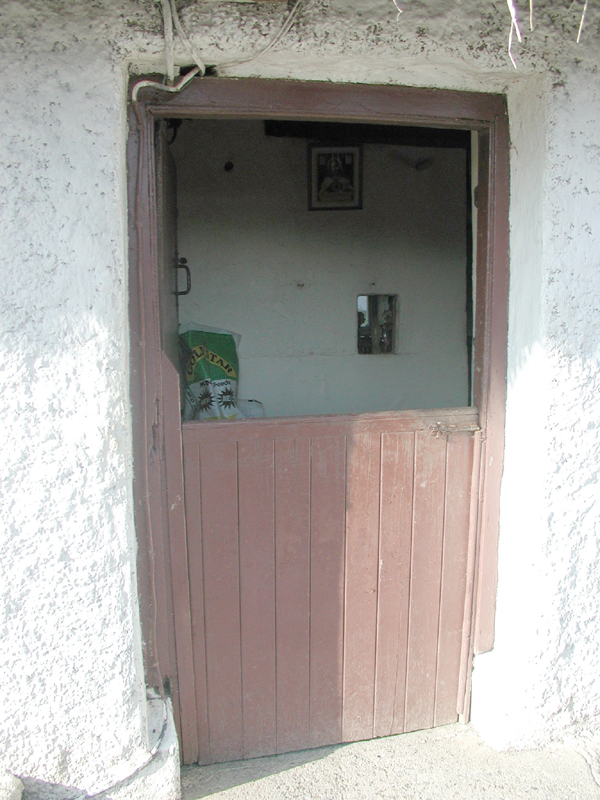 Figure 2: A view through the timber boarded half door looking into the lobby with its "spy hole"
The alignment of the door with the chimneystack indicates a lobby entry plan form where a jamb wall, complete with "loggie hole" or "spy hole", is oriented at right angles to the hearth. This forms a lobby to protect the hearth from draughts outside while allowing the half-door to be kept open for light and air. The "spy hole" also gives the resident a perfect view of approaching visitors to the house while seated beside the hearth.
The high pitched roof is finished with an indigenous straw thatch, the ridge flush to the roof and showing minimal superfluous ornamentation.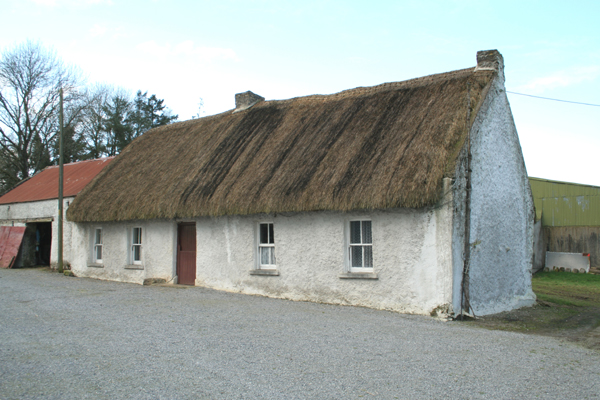 Click here to view the range of vernacular buildings recorded by the NIAH in County Westmeath
Sharon Kelly, Architectural Heritage Advisory Unit, Department of the Environment, Heritage and Local Government
All photography by Shannon Images from the NIAH publication An Introduction to the Architectural Heritage of County Westmeath