Building of the Month - March 2013
Talbot's Inch, TALBOTSINCH Td., County Kilkenny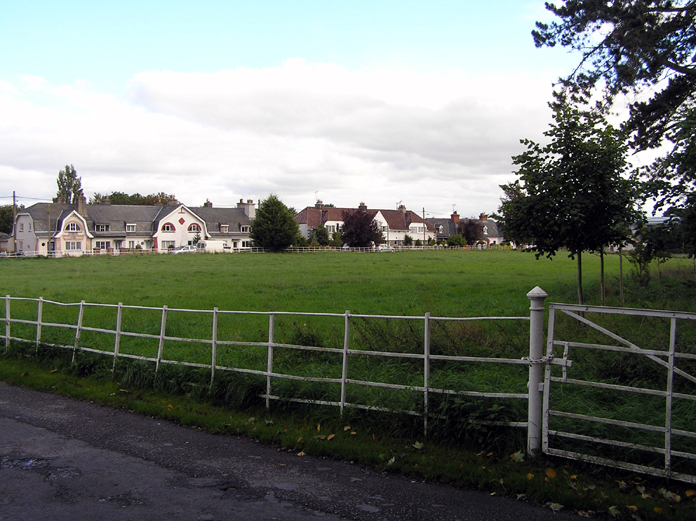 Figure 1: A view of Talbot's Inch with the village green, a shared amenity, in the foreground. Part of a long tradition of planned towns and villages in County Kilkenny, Talbot's Inch also recalls planned industrial communities elsewhere in Ireland including at Portlaw in neighbouring County Waterford. The village was originally linked to the Kilkenny Woodworkers and Greenvale Mill plants on the opposite bank of the River Nore via a suspension bridge destroyed in 1947
Talbot's Inch, a picturesque village, stands on the bank of the River Nore on the northern suburbs of Kilkenny City (fig. 1). Contemporary accounts described Talbot's Inch as a "garden village" but it is more accurately described as a model village. A typical model village consists of a self-contained community in close proximity to, but separate from an industrial centre. Workers' houses tend to be of a high standard with integrated community amenities – at Talbot's Inch including a green and a handball alley – and attractive physical environments. The term "Model" is used in the sense of an ideal to which other developments could aspire.
Figure 2: A portrait of Lady Ellen Odette Cuffe (née Bischoffsheim) (1857-1933) who, along with her brother-in-law, Captain Otway Cuffe (1853-1915), was responsible for the development of Talbot's Inch

The origins of Talbot's Inch date back to the turn of the twentieth century and the endeavours of Lady Ellen Odette Cuffe (née Bischoffsheim) (1857-1933), fourth Countess Desart, and her brother-in-law, Captain Otway Cuffe (1853-1915), to improve the living conditions of workers employed at the Kilkenny Woodworkers Company and the Greenvale Woollen Mills on the opposite bank of the River Nore. Lady Desart would later be appointed (1922) to the first Seanad Éireann, the first Jew to serve as a Senator in Ireland, and would also succeed Captain Cuffe as President of the Kilkenny branch of the Gaelic League (founded 1893) (fig. 2).

One of the primary objectives of the Gaelic League was to foster and promote industry and to bring about a strong national identity through the encouragement of traditional Irish crafts, customs and native language. Standish O'Grady (1846-1928), so-called "Father of the Celtic Revival", at the same time called on the Ascendancy to 'reshape themselves in a heroic mould', thus encouraging a philanthropic spirit among the gentry. The development of industrial activity at Talbot's Inch was the Cuffes' valiant attempt to achieve these goals.
Talbot's Inch was designed and built to a master plan devised by William Alphonsus Scott (1871-1921) and exemplifies the fashionable Arts-and-Crafts style of the period. Originating in late nineteenth-century England the Arts-and-Crafts movement was associated particularly with John Ruskin (1819-1900) and the designer and theorist William Morris (1834-96). It emphasised the importance of craft and materials in the hope that workers would take joy and pride in their handcrafted work. Captain Cuffe befriended Morris while travelling in Iceland and, a subscriber to the Arts-and-Crafts movement, endeavoured to implement its ideas at Talbot's Inch.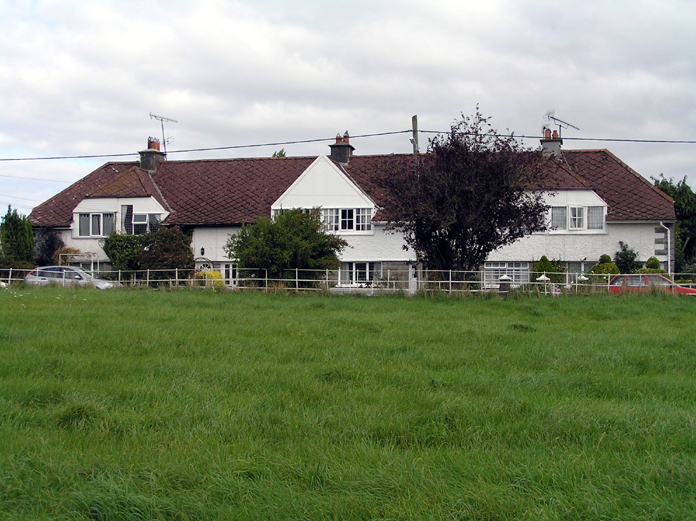 Figure 3: A view of 17-22 Talbot's Inch, a terrace of six houses for married workers completed in 1906 to a design by William Alphonsus Scott (1871-1921)
Talbot's Inch consists of twenty-six houses arranged in semi-detached pairs or terraces around two sides of an open green. Each house is different, whether in size or architectural detailing.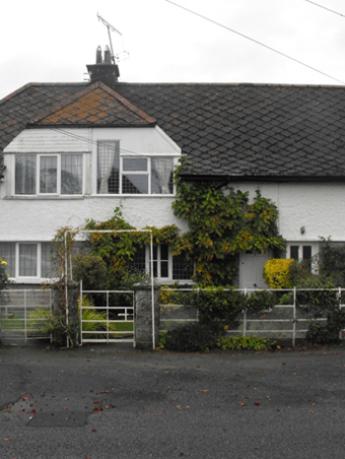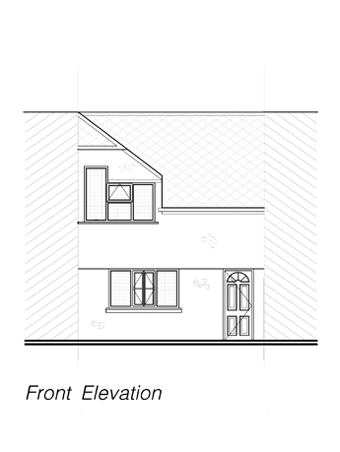 Figures 4-5: A photograph and a survey drawing of 18 Talbot's Inch
18 Talbot's Inch, one of a terrace of six houses completed in 1906, comprises a two-bay single-storey unit with a dormer attic (figs. 3-6). The ground floor features a rock faced surface finish while, overhead, the surface finish is roughcast: according to local sources the surface finish masks a cavity block construction, some sixty years before cavity block construction became the norm. The windows, including the distinctive L-shaped dormer attic window, retain casement fittings with square glazing bars. The high pitched sproketed roof, originally thatched, was later replaced with tiles laid in diagonal courses forming a diamond pattern.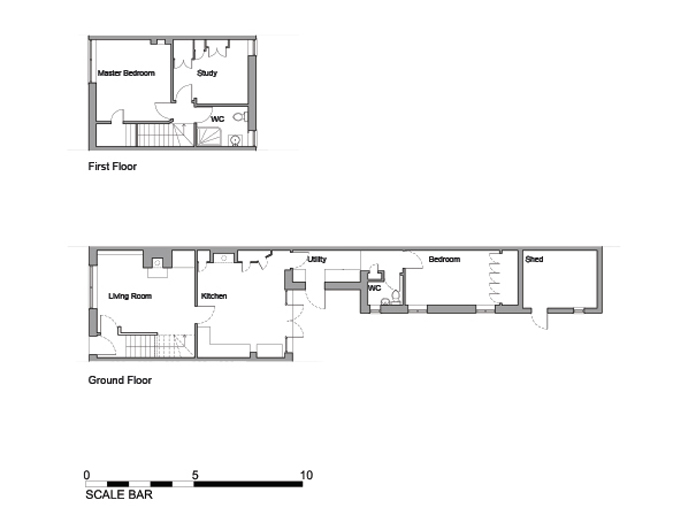 Figure 6: A survey drawing of the ground and attic floor plans of 18 Talbot's Inch
Although extended in the 1970s or 1980s the house retains features of special interest including the original timber floors; the original tiled floor in the kitchen; and most of the original fireplaces.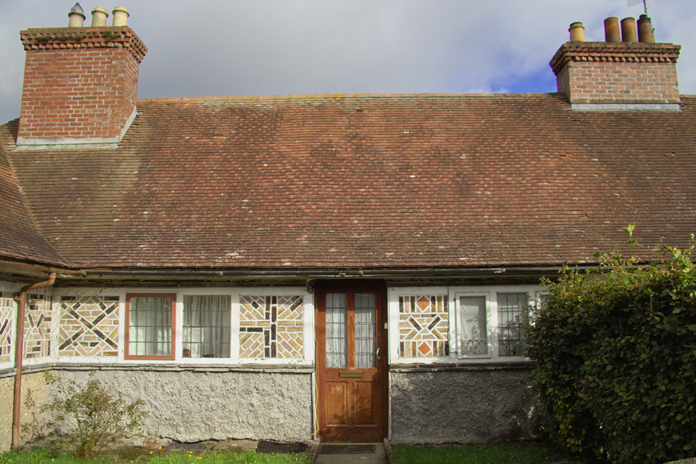 Figure 7: One of a neighbouring terrace of three houses characterised by decorative brick work panels, square leaded glazing patterns, a steeply pitched sproketed roof finished with small clay tiles, and chevron-detailed chimneystacks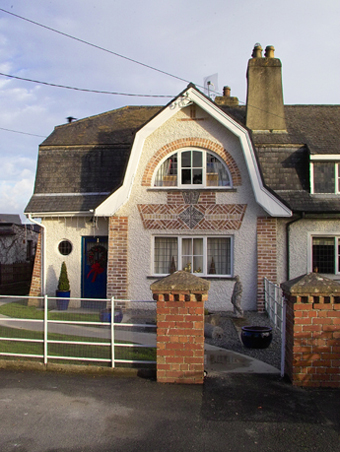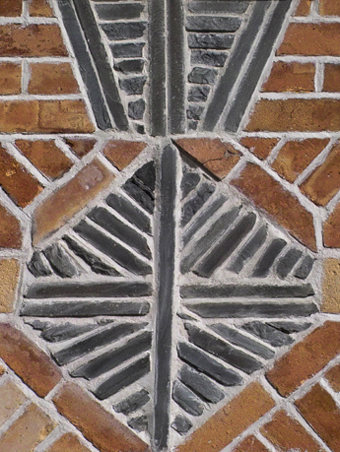 Figures 8-9: A slightly later phase in the development of Talbot's Inch included a terrace of six houses featuring Diocletian or lunette dormer windows in angular Mansard roofs. A detail of a decorative panel illustrates the colourful quality inherent in the combination of yellow-, ochre- and orange-tinged handmade brick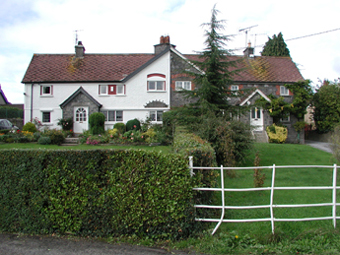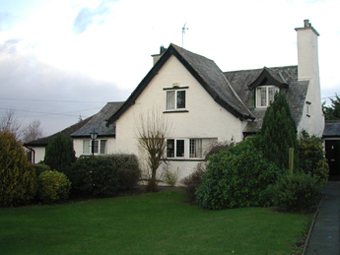 Figures 10-11: On the northern boundary of the village green stands a pair of foremen's cottages, designs for which were exhibited by Scott at the Royal Hibernian Academy in 1907. Cul-na-Greine on the Kilkenny Road was erected for occupation by a Mr. Hunter, manager of the Greenvale Woollen Mills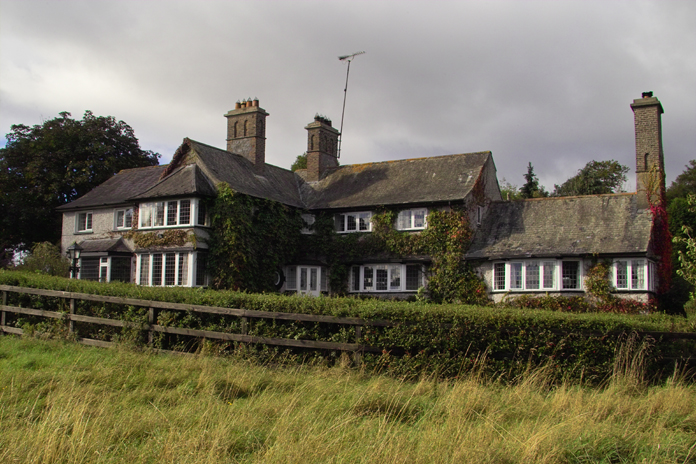 Figure 12: Erected for William Faulds, General Manager of the Kilkenny Woodworkers Company, Tigh-na-Cairde (1907) exhibits an impressive scale in contrast to the houses intended for the workers. Details, in particular the square glazing patterns and the decorative brick work chimney stacks, identify a common design aesthetic shared throughout the model village. Annotated as "Thee-na-Corda" on the third edition of the Ordnance Survey (surveyed 1945; published 1946), the house has since been renamed as Oak Lodge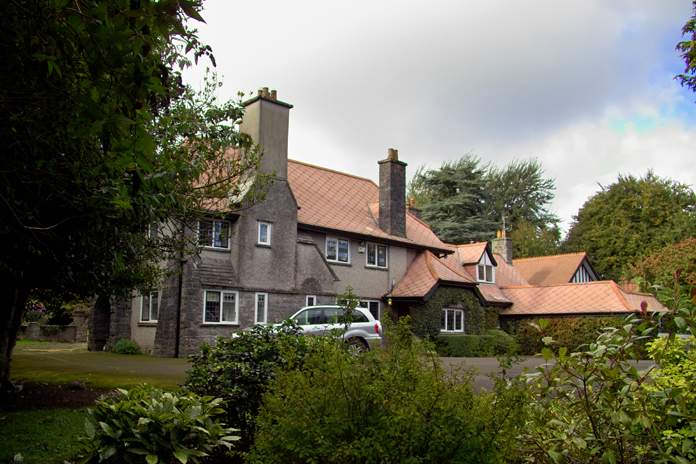 Figure 13: Not to be confused with the later hospital erected (1915) as a memorial to Captain Cuffe, Aut Even House (1907), apparently originally intended as a manager's house, was adopted as the Desart home at Talbot's Inch. Aut Even is derived from the Irish Ait Aoibhinn, translating as "Beautiful Place"
Oksana Gribaite is a 4th Year Architecture student at Waterford Institute of Technology. This article is based on a report written by Ms. Gribaite as part of the Irish Heritage Module and includes Ms. Gribaite's survey drawings
Figures 1, 3, 10 and 11 from the NIAH Kilkenny County Survey 2005. Figures 2, 4-6 courtesy of Oksana Gribaite. Figures 7-9, 12-14 photographed by Don Allen for the NIAH publication An Introduction to the Architectural Heritage of County Kilkenny